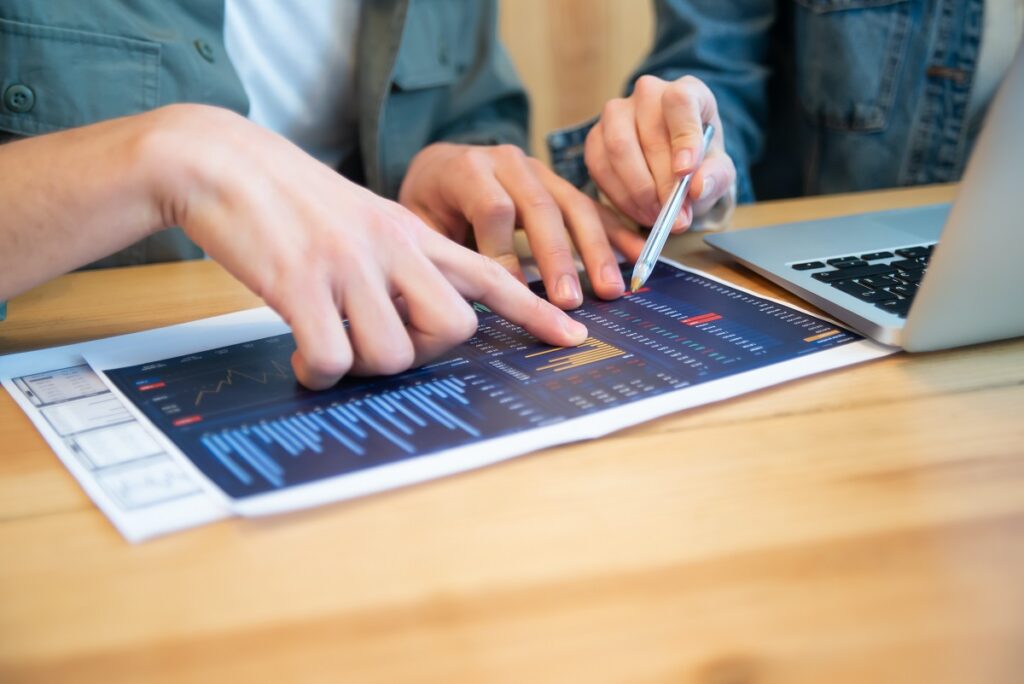 If you've been on the fence about sales enablement processes, it's time to jump off and start using them to boost your revenue this year.
If you've adopted a sales enablement strategy, and you're already using sales enablement software to improve your conversion rates, it's time to do more.
Of course, a sales enablement approach is going to help your organization win more business, as you effectively position content for sales reps to share at the right time in your funnel.
It will help them close more deals.
But a strong, effective sales enablement strategy can do much more. When deployed correctly, with the right software, you can increase profits at every customer touchpoint, boosting revenue across the board.
Use your sales enablement software this year to:
1. Create more of the right content – and increase your marketing ROI
Effective sales enablement is all about positioning the right content in the right place at the right time. So use your software to identify exactly what the right content is.
Using your content analytics, you should be able to pinpoint which types of content work well, and which fall a bit short. Which content is opened by almost every prospect? Which is read cover to cover? Which is ignored?
Monitor which content is consumed by prospects and which isn't. Identify if one page summaries work better than in-depth reports. Find out which type of content is most effective at generating sales and create more of it.
You'll stop Marketing wasting time, effort and resources on content that doesn't work and increase the ROI of every effective piece they do create.
2. Replicate the successes of your best performing reps – and improve the efficiency of your entire sales department
Use the reporting and dashboard functionality on your sales enablement software to see which content your sales reps are sharing, and match that with the number of deals they successfully close.
You'll quickly identify which content your best performing sales reps share – and when. Then you can replicate that successful approach with all of your sales reps, giving them a proven blueprint to follow with every deal.
3. Personalize your sales funnel – and increase the value of your deals
Sales enablement software doesn't just help you position content in the sales funnel. It can help you personalize the content you share too.
When your sales reps can access a huge range of content, each tailored to different industries, sectors and buyer personas, they'll engage their prospects much more effectively.
And if Marketing has provided templates that can be easily customized, reps can quickly personalize the sales collateral they share. That personalization is more likely to build a rapport between your prospect and your organization, which your sales reps can leverage to increase the value of the deal.
4. Focus efforts on the most likely conversions – and stop wasting time on bad leads
One of the biggest challenges facing your sales team is the time they waste chasing prospects down a rabbit hole and never coming up with a win.
The sooner you can identify which prospects are more engaged, which are more interested in what you have to say and which are more likely to convert, the sooner your sales reps can focus their attention in the right places.
Use your sales enablement software to track and alert you to key buying signals like:
content downloaded and opened
pitch decks shared
videos watched multiple times
5. Streamline your onboarding process – and minimize the chance of buyer remorse
The majority of sales enablement efforts stop when a deal is closed. The majority of organizations are missing out on big revenue opportunities.
Just because a deal is closed doesn't mean you should take your attention off your new customer. They still need nurturing, because all too often a poor onboarding process or a negative interaction here can result in a deal being called off.
So if you want to minimize the chance of any buyer remorse, and improve the success of your onboarding processes, put your sales enablement to work here. Position training content, how-to guides, support manuals and use cases throughout your customer onboarding process to increase engagement and usage.
6. Give Customer Success more support – and increase your client's value
The more your customers use your product or service, the more likely they are to remain as a customer. A sales enablement strategy shouldn't stop at sales. It can also drive revenue post-sale and retain more of your customers.
Train customer success teams in your sales enablement tools and make sure they have access to them. When they can see which content a customer has previously engaged with, your teams can share additional pieces to support customers, promote additional products and ensure contracts are renewed.
With the help of your sales enablement software, Customer Success can generate more upsell and cross-selling opportunities and boost your revenue.
7. Keep your sales, marketing and customer success teams happy – and eliminate recruitment costs
Finally, a strong, comprehensive sales enablement strategy that encompasses all your departments can have an indirect effect on your revenue this year.
When your sales, marketing and customer success teams have access to effective software that makes all their roles easier, they'll be happier. They'll be more productive, and they'll get better results for your organization.
They'll also be less likely to leave, so won't have to waste any money on expensive recruitment costs – making your bottom line look even healthier.
Can your sales enablement software help boost your revenue this year?
Data Dwell can. Our clients use Data Dwell to boost their revenue in all the areas detailed above, and many more.
Top content metrics, bespoke dashboards and applications across every department in your organization are all integral features to Data Dwell.